Robyn Gray is a co-founder and designer at Otherworld Interactive. She graduated in 2014 from USC's Interactive Media MFA program. She is the lead narrative designer and jack-of-all-trades on a•part•ment, which served as her USC Master's thesis.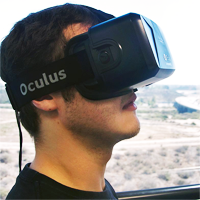 Richard Emms is an Experience Engineer at Oculus VR. Graduating from USC's Interactive Media MFA program in 2014, his master's thesis was on visualization and analysis of interactive systems of play. He is lead designer and lead programmer on a•part•ment.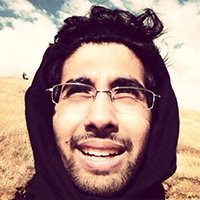 Raghav Bashyal is an indie game developer, IndieCade festival organizer, and a recent graduate of the USC Games undergraduate program. He has made games about flying shoes, a talking gameboy, trippy 9/11 fantasies, his grandmother, Lenin, and a dead guy named Alfred. Currently, he's working on making peace with the real world. He is a designer and programmer on a•part•ment.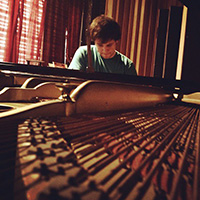 Philip Eberhart is a composer, sound designer, and experience-enthusiast. After graduating Berklee College of Music, he moved to Los Angeles to work as a composers assistant at Hans Zimmer's composer complex. Philip has created sound for virtual reality experiences, short films, video games, and documentaries. In addition to music, he works as a Producer's assistant in television production.
Steve Cha is currently an MFA candidate in USC's Interactive Media and Game Design division. He focuses on revisionist works, and capturing irony through game design. He is also a comic sans enthusiast.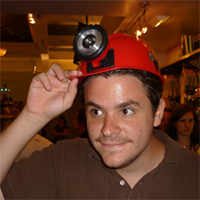 Christian Muriel is a game designer from Spanish origin currently living in Los Angeles, California where he is pursuing an MFA in Game & Interactive Media Design at USC's School of Cinematic Arts. Christian is currently working on several research and thesis projects with fellow IMD students and faculty members. He is excited to continue learning and creating new experiences that help shape a new era in the game industry.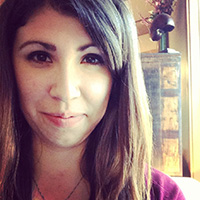 Katie is a game writer at Her Interactive, and has previously been a game designer at Microsoft Studios and EA. Her work focuses on the intersection of gameplay and story. She is an alumna of Carnegie Mellon University and is a huge cat lady.
Special Thanks!
To our USC advisors: Laird Malamed, Richard Lemarchand, and Maureen McHugh
And to everyone else who has contributed time and thought to a•part•ment over the past years!